Helping you achieve greater success with strategic IT solutions
Founded in 2003, COMPU-101 began with a mission to help small and medium-sized businesses like yours get a high return on their technology investments. Since then, we have remained dedicated to providing state-of-the-art IT support, solutions, and products that allow our clients to get ahead of the competition and achieve greater success.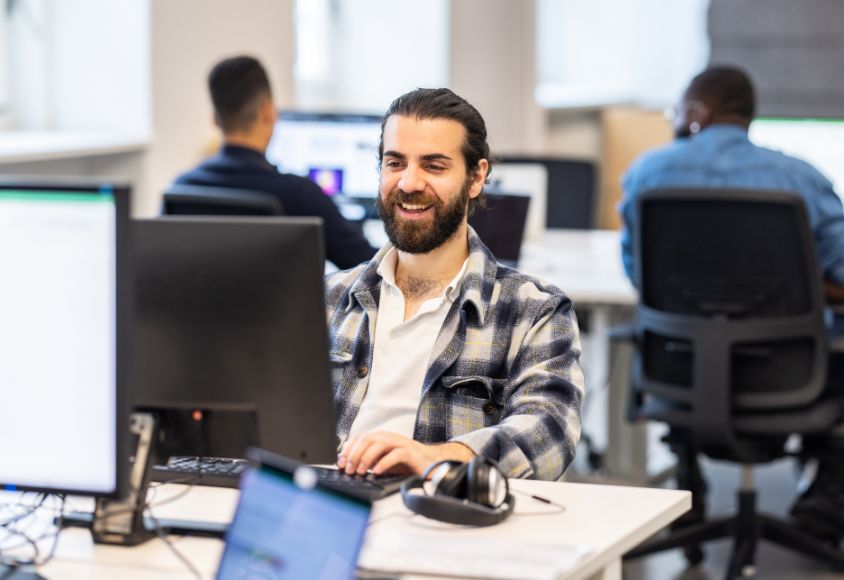 By outsourcing the management, maintenance, and support of your business IT to COMPU-101, you can finally take the stress out of using the technology your business counts on every day. With a customized IT solution from our team of experts, you'll finally begin to think of your technology as a strategic investment, rather than a constant drain on your time and resources.
With COMPU-101 as your IT partner, you'll benefit from:
Here's what our clients have to say about working with us
"I have been using COMPU-101 for many years. Without fail, they have resolved our computer issues and made for a more seamless computer operation. As a result, our computer usage both in the office and remotely has been a lot easier and essentially trouble-free. They arrive in a timely fashion and take care of the problem so we can focus on our business."
We have had the pleasure of working with COMPU-101 on several projects. They are professional, creative, responsive, and experienced. They did an incredible job providing us with solutions that fit our needs appropriately and cost effectively. I appreciate the effort they put into keeping us running smoothly and couldn't be happier with the results. I would highly recommend COMPU-101 to others.
COMPU-101 handles our IT services. They work within budget constraints and are proactive to advise us of opportunities to improve our systems. Most importantly they are responsive to both our issues and any concerns we have.
We've trusted COMPU-101 to manage our infrastructure for several years. Their team is trustworthy and extremely responsive. They give us a great deal of confidence and free up our team to focus on our day-to-day.
We only work with the best brands in IT